With So Many Great Guests Wanting To Be On Your Show, Are You Getting Overwhelmed By It All?
As an agency that helps Memorable In-Demand Experts™ get booked on podcasts, livestreams, radio shows, and webinars, from our side of the table we can see the drudgery work that goes with being a host and/or producer.
Great hosts, like you, tell us about it every day.
We hear that every booking agency and PR firm in town is sending you everyone they have, like throwing spaghetti at the wall to see what sticks.
Your e-mail, Messenger, and live-chat app on your website are full of questions like "how do I get on your show" – even if you've created an application page they can just fill out without asking you first.
Friends, colleagues, and associates are also queuing up, and you hate to tell them it might be months before you can fit them in.
Then, there's your screening process, which may include:
Reading and reviewing One-Sheets, media kits, and pitch letters to identify the likely best-fit candidates who show you they are prepared to be a great interview your audience will love

Deciding which guests will best fit the theme of your show and share the content your audience expects from you

Checking out their online presence and social media to see which guests take the time to share their interviews with their audiences, while not behaving stupidly on social media in a way that could get back to you later

In some cases, you may want to listen to samples of other interviews they've been on, so you can get an idea of what you'll be getting

Then, you need to eliminate bad-fit guests from the queue – sometimes it's difficult to make a judgment call when so many guests look so good – then, as a good and positive host, you need to politely let them know
What Is Getting Bogged Down In All This Costing Your Business, Your Brand, And Yourself?
People never hearing back from you, meaning missed opportunities to network with great guests who could become your amazing clients (and/or introduce you to prospects and influencers)?
Booking agencies and PR firms give up on you, meaning you could end up being one of those few show hosts who actually has to scramble for available guests?
The energy lost through fruitless conversations about the same "FAQ-ing frequently-asked-questions" over and over?
Having nobody at the door to help you stave off the deluge – or help your great guests be ready to deliver amazing content to you, just the way you need it?
Not to mention:
Missing out on the chance to get free marketing exposure for your show (and by extension, your business?)
Less search engine marketing, as fewer quality links could be pointing back to your website when your guests say "check out my episode here" and link back to your website and your social media pages?
We agree: for all of the work you do hosting and promoting a great show, it would be a shame to miss out on the rewards.
Now, Picture Yourself Enjoying All The Fun, Knowing The "Work" Is Getting Handled For You.
Imagine having someone on your side and in your corner, standing at the gate and preserving your bandwidth?
Vision the "prestige factor" of being able to let prospective guests (and their representatives) know you have a dedicated resource for them to work with if they want to be on your show?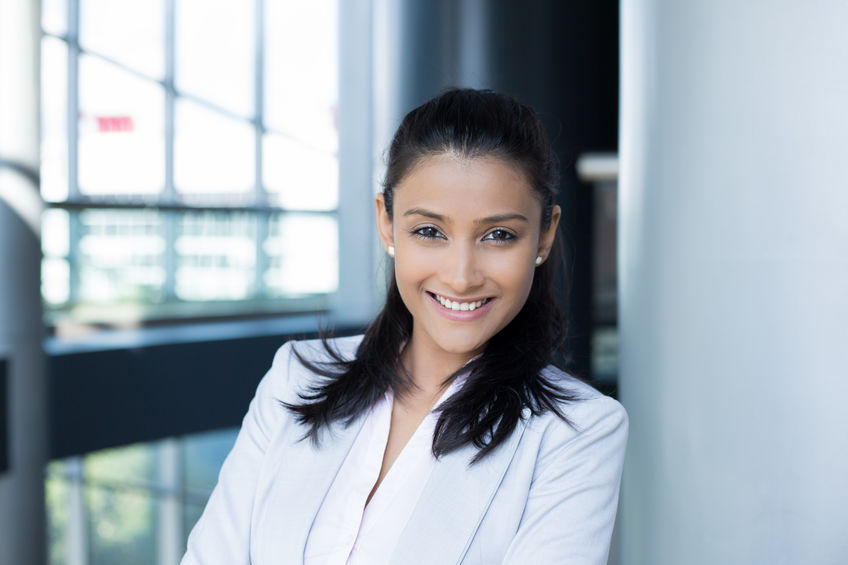 We at In-Demand Expert work with show hosts, like you, serving as your gatekeeper – and your agent – managing and curating your relationships and communications with prospective guests as well as their representatives.
Here's how it works:
You post (in your show description and on your website) that anyone who wishes to be considered for your show should contact In-Demand Expert – and have all of your incoming pitches, one-sheets, and media kits forwarded to us by having them contact us at a dedicated e-mail address we set up for you and routing application form submissions to that same address

We screen and vet the applications, based on your standards, your criteria, your show's mission/vision/goals, and your avatar for what an ideal guest your listeners will love looks like

We invite the approved guests to schedule their MEMORABLE interview on your show – and send those who don't meet the criteria a positive, value-adding decline letter that fosters potential future relationships and plants seeds that may bear additional fruit for you later on

Plus, we handle the logistics of making sure guests get scheduled, sending them any pre-show information you wish them to have (audiovisual requirements, standard questions, how to dial in or log in for their episode, etc), as well as reminders

You enjoy the opportunity to focus on delivering amazing interviews your audience will love, that will benefit your brand – and you'll likely be able to add more great content to your lineup now that you're not being held back by the burden of dealing with drudgery in the first place!

As a result of all this, you will make more of a difference for your community, market, and audience!
When Is Now The Best Time To Get Out Of The Middle, And START Making More Of A Difference?
While our Application Screening service can be ala carte, the Gatekeeper solution is a more in-depth relationship between us that removes you from the day-to-day and lets you focus on generating great content and nurturing valuable relationships.
Together, let's take the next step.
Simply click the button below and you will be directed to our easy scheduler.
Just pick the earliest mutually convenient available time and book it in.
We will find the solution that works best for you!
Go ahead, do it now – your opportunity to make more of a difference for your community, market, and audience is waiting!