Are You Ready For More Clients, More Brand Recognition, And More Search Engine Optimization?
Not only do we help Memorable In-Demand Experts™ get booked on podcasts, livestreams, radio shows, and webinars, we understand what goes into launching a show.
Five years ago, our Executive Director, Adam Hommey, helped launch, and became the original paying client of, one of the first agencies to specialize in the host-guest relationship.
He's been featured in a landmark book on the power of being a New Media host to build your brand, grow your business, and get you more clients.
Perhaps you tune in to Adam's wildly-popular Business Creators' Radio Show™, one of the longest-running entrepreneurial podcasts on the air today, with over 300 episodes (and counting).
In addition, through his work at The Business Creators' Institute™, Adam has consulted on and led the launches of several popular New Media shows.
Is it your turn?
Perhaps you've heard you need to start a show, but aren't yet seeing for yourself that it isn't really the amount of work "they" claim it is, or how interviewing other people grows YOUR brand and YOUR business

Or perhaps this is raising questions you have like "what IS my target market" and "who ARE my ideal clients" – part of the magic is how you find the answers to multiple questions by investing in the answer to just one

You're bogged down with questions like where to upload the files, how to edit them, how to make videos out of audio recordings, what plugins to use, what WordPress theme to use – there is no need to bing the yahoo out of the googles when others have figured it out and ARE MAKING IT WORK NOW

You recognize the power of hosting a show to build your brand, get more clients, expand your network, get booked to speak, create your books, and more – but as you read this, you're still figuring out how that all comes together for you

You're stressing out on how you'll find enough people to interview – all we can say to that is, the reason there are so many booking agencies like ours is because there is no shortage of great guests for you, anywhere, anytime
What Is Missing Your Opportunity To Claim Your Leadership In Your Market And Niche Costing You?
Still wondering how all your competitors are making connections and doing business with those same "hot prospects" you can't even get to return your cold call (or ninth follow-up call), respond to your 86th social media message, or keep reading your autoresponder sequence long enough to see your invite to schedule a "free consult"?
Along those lines, is your calendar full?
How many of those "free consults" are actually turning into business?
Do you see for yourself getting "more traffic to your website" and "more Page 1 results" and "more followers" without spending a fortune on a hope and a prayer – but just don't know for sure how being a New Media Host can accomplish these things for you?
How about the power of New Media hosting to get more people returning your calls, answering your messages, and reading your e-mails?
What about how being a New Media host gets your prospects calling and messaging YOU instead?
Not to mention showing current clients they've made the best choice – and previous clients that your grass is greener?
Now, Picture Yourself As A Sought-After Thought Leader With Prospects And Contacts Beating Down Your Door, Wanting In!
Imagine the green-room chats you'll be having that lead to conversations about doing business and booking new clients for yourself.
Picture yourself being pursued by people, including some of those "big people" and "ideal prospects" you'd willingly PAY for the chance to meet, who want to speak with you about getting on your show – knowing yourself that opening ANY conversation can lead to revenues and profits!
See for yourself the value of an easy-and-fun-to-do content machine working as your unpaid salesperson, 24/7, continually attracting more eager prospects to your door – we've seen people book 5-figure contracts off having ONE listener raise their hand!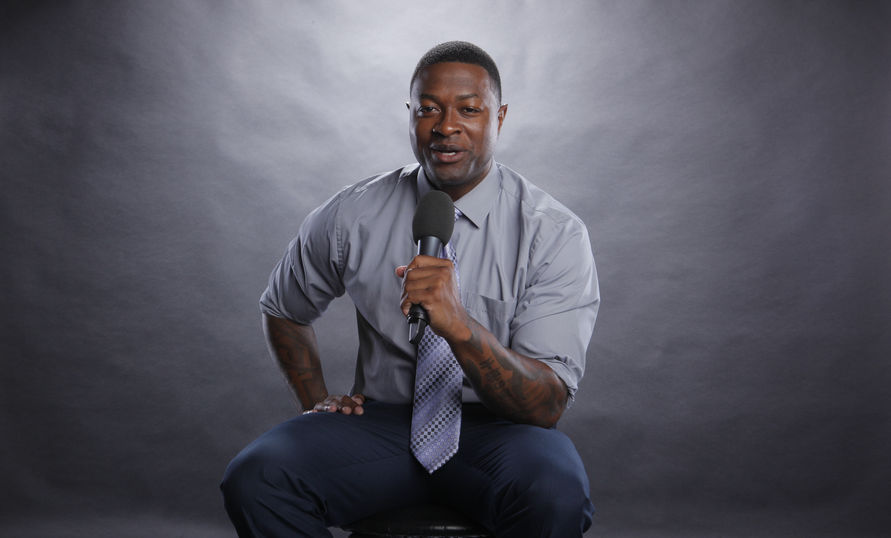 Stop wondering.
Stop binging the yahoo out of the googles.
Stop posting the same questions in multiple forums searching for the "perfect answer" from a random stranger.
Get on our books and let's get you the clarity you are seeking.
Here's how it works:
First, we decide what works for you and show you how you can do ONE piece of work that leads to you having SEVERAL different variations of your New Media presence simultaneously, with just a little planning and scripting we'll guide you through

Then, we let you know what steps – whether it be tech setup, languaging and messaging, launching the show, sourcing and working with guests, or whatever you're trying to figure out right now on your own – need to happen, and how simply you can get it done (we've found that many folks already have everything they need, just not sure how to leverage it)

You'll need processes to keep the whole thing minimalist so you enjoy MAXIMUM results without hassle or harry – since we've done this several times, as far as you're concerned, we already have most of that done for you, and are pretty much ready to download it all to you right now, even as you read this

What are the keys to your branding and marketing success – positioning, identifying your avatar, how to raise awareness?  We have the keys and will hand them to you, showing you which way to turn the keys to unlock your results right away

Really, it's easy – and we'll have a lot of fun making it happen together!
When Is Now The Best Time To Get Your Business Growth And Market Positioning In High Gear – And Have A Lot Of Fun Doing It?
Since every show, and every host's needs and goals are different, we owe it to each other to have a conversation about it.
Your questions and goals are unique, so we'll need a brief chat to sketch it out and then we'll build you the coaching and/or training package you need.
On that basis, let's take the next step.
Simply click the button below and you will be directed to our easy scheduler.
Just pick the earliest mutually convenient available time and book it in.
We will find the solution that works best for you!
Go ahead, do it now – your opportunity to make more of a difference for your community, market, and audience is waiting!