Ready To Get Booked On Podcasts, Livestreams, Radio Shows, And Webinars – But Just Need A Jumpstart?
Becoming a Memorable In-Demand Expert™ in your own right means getting more clients, more branding, more recognition in your market and niche, more customer retention and returning customers – not to mention a ton of content to share that keeps your audience leaning in.
According to a recent report, there are over 630,000 active podcasts alone, with 48 million people tuning in weekly – these tend to be loyal, affluent, and educated people who are looking to learn more (and work with) someone like you.
What about all these webinars you're invited to, and all these livestreams you see – should that be YOU (not your competitor) being interviewed?
With so many people working to get booked, it takes preparation and strategy to get the best opportunities.
By the same token, a lot of people who ARE getting booked, frankly don't know what they're doing – which makes some hosts leery having been burned before.
What if you could become a CERTIFIED and MEMORABLE In-Demand Expert™ who rises to the top of those stacks of applications and delivers content the hosts will add to their "greatest hits" lists in their MeetEdgar and Promo Republic rotations?
Maybe something's stopping you, slowing you down, or tripping you up:
You've heard of these things called "one sheets" and "media kits" but don't know where to start putting one together – there's a proven formula we walk our clients through that answers these questions quickly

Perhaps you feel like you're in a commoditized "me-too" business and have nothing unique to say – our Executive Director, who will be your personal coach, literally wrote a book on how a few small shifts can make you #1 in a brand-new market segment

Then there are questions about how you'll translate your interviews into more leads, more branding, more traction in your market and niche, and new clients – we'll show you how New Media guesting sets you apart from everyone else hawking their "free consults"

Would you like the perfect, relationship-building and client-getting response to "can I pick your brain" or (even worse – uggggg!) "can we meet for coffee" that lets you make money while doing stuff for free, WHILE getting more free search engine marketing and referral relationships?
What Is Staying Invisible From The New Media Costing You Right Now?
Still wondering how all your competitors are making connections and doing business with those same "hot prospects" you can't even get to return your cold call (or ninth follow-up call), respond to your 86th social media message, or keep reading your autoresponder sequence long enough to see your invite to schedule a "free consult"?
Along those lines, is your calendar full?
How many of those "free consults" are actually turning into business?
Do you see for yourself getting "more traffic to your website" and "more Page 1 results" and "more followers" without spending a fortune on a hope and a prayer – but just don't know for sure how being a CERTIFIED and MEMORABLE In-Demand Expert™ can accomplish these things for you?
How about the power of New Media guesting to get more people returning your calls, answering your messages, and reading your e-mails?
What about how being a New Media guest gets your prospects calling and messaging YOU instead?
Not to mention showing current clients they've made the best choice – and previous clients that your grass is greener?
Now, Picture Yourself As A Sought-After Thought Leader With Prospects And Contacts Beating Down Your Door, Wanting In!
Imagine the green-room chats you'll be having that lead to conversations about doing business and booking new clients for yourself.
Picture yourself being pursued by people, including some of those "big people" and "ideal prospects" you'd willingly PAY for the chance to meet, who want to feature you on their show – knowing yourself that opening ANY conversation can lead to revenues and profits!
See for yourself the value of an easy-and-fun-to-do content machine working as your unpaid salesperson, 24/7, continually attracting more eager prospects to your door – we've seen people book 5-figure contracts off having ONE listener raise their hand!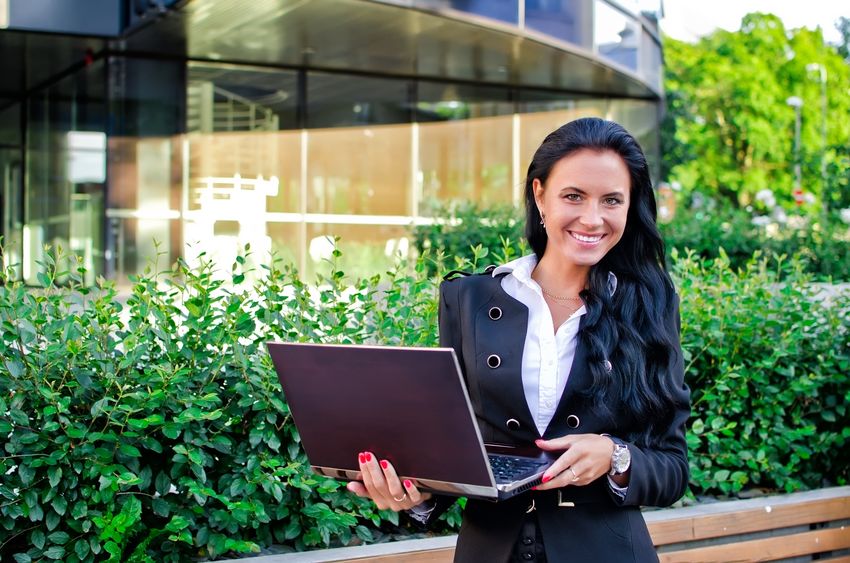 No more sitting on the bench and watching anonymously as competitors who don't bring even one-fourth the value you do get all the attention and recognition.
No more 30-minute calls with one person wanting your best stuff for free, in the hopes of getting a thank-you note and maybe a Starbucks card in return.
No more losing literally half your day over a "coffee" – did you know it takes 23 minutes to refocus just from grabbing a quick call?  Now consider travel time, prep, the opportunity cost of having to break focus on a money-making activity, and even missing out on other conversations, when you could have an even more productive discussion while sipping your own coffee in your own home, office, or home office.
No more worry that nobody cares what you have to say (they DO care, and you'll prove them right).
Here's how it works:
First, we decide what you actually need. A one-sheet? Design your pitch? Training on how to answer questions? How to integrate New Media guesting with your content marketing and social media strategy? How to use it to create your book? How to get more search engine marketing benefits? Some or all of the above? Something else?

Then, we'll design a custom set of results we'll get you from our four coaching sessions together. (We can do them once a week, once a DAY, or whatever pace you want to work as long as we're done in 30 days or less – either way, it will be a four-step process.)

If you need a one-sheet or media kit, we'll make one for you as part of this process – the coaching will be us working together to craft your bio, suggested topic(s), suggested interview questions, and all the other elements, then our skilled in-house designer will create it for you in both print and web resolutions

If you need a lead magnet, like a whitepaper or a special report, the coaching consists of a "done-with-you" approach where the deliverable itself, and the landing page your hosts will share with their audiences, will come to life before our eyes

We will review your website and social media together and let you know any changes, adjustments, or modifications that will make you more host-friendly – most hosts DO check you out to make sure you have the value they need to share and to ensure seeing their show's name on your feed is a good thing

When we've completed our work, you will be a CERTIFIED and MEMORABLE In-Demand Expert™ – once everything we agreed to is complete, you'll even get a badge you can show people so they know you're the best!
When Is Now The Best Time To Make YOUR Difference For Your Community, Market, And Audience?
As you saw in the first bullet point of the box right above, everyone is in a different place.
Your questions and goals are unique, so we'll need a brief chat to sketch it out and then we'll build you the coaching and/or training package you need.
On that basis, let's take the next step.
Simply click the button below and you will be directed to our easy scheduler.
Just pick the earliest mutually convenient available time and book it in.
We will find the solution that works best for you!
Go ahead, do it now – your opportunity to make more of a difference for your community, market, and audience is waiting!