Do You Want More Clients, More Brand Recognition, More Search Engine Optimization, And More Marketing Fun?
Many Memorable In-Demand Experts™ recognize the power of hosting your own New Media Show as a powerful tool in your arsenal.
The guests you interview could become your clients, introduce you to clients, book you to speak, and much more.
Being a host makes you a conduit and curator of the best information your audience needs – they will recognize YOU, perhaps even more than your guests, as the source of valuable content they can use and gain from immediately.
Not to mention, episode posts on your website tend to get more shares, more exposure, and more backlinks than other pages on your website – in other words, the best search engine marketing (SEM) investment you can make.
We'll just come out and say it – what easier way to generate content than to have a conversation with someone, record it, and post it?
What's holding you back?
Could it be:
You've been led to believe that getting a show set up and launched is hard – yes, there are a lot of moving parts, but it's not really a mystery when you work with someone who gets it done for you

You're letting yourself get bogged down in questions like where to upload the files, how to edit them, how to make videos out of audio recordings, what plugins to use, what WordPress theme to use – there is no need to bing the yahoo out of the googles when others have figured it out and ARE MAKING IT WORK NOW

You're stumped on how you'll find enough people to interview – all we can say to that is, the reason there are so many booking agencies like ours is because there is no shortage of great guests for you, anywhere, anytime (if you need a special kind of guest, we even help you find them)

You're worried it's going to be hard to manage – when you take a proper minimalist approach to achieving maximum results, one skilled virtual assistant can handle all the details so all you have to do is approve guests and interview them (we can also help with the first part)
What Is Missing Your Opportunity To Make A Difference For Your Community, Market, And Audience Costing You?
Will you continue to sit on the fence wondering how all your competitors are making connections and doing business with those same "hot prospects" you can't even get to return your cold call (or ninth follow-up call), respond to your 86th social media message, or keep reading your autoresponder sequence long enough to see your invite to schedule a "free consult"?
Speaking of which, how's your calendar doing as far as empty space, and how many of those "free consults" are actually turning into business?
How many more networking events will you drag yourself to, where you'll find all the same people, have the same boring conversations, and exchange business cards (fun fact: the business card is sometimes INTENDED to END a relationship rather than begin it!)
Do you really have the three hours it takes to squeeze in a 30-minute "coffee meeting", between travel time, prep, wind-down, and wind-up – when you could be having a much more valuable conversation (for all involved) from the comfort of your office or living room?
How does your head feel from scratching it wondering how you can get "more traffic to your website" and "more Page 1 results" and "more followers" without spending a fortune on a hope and a prayer?
Is this the 10th (or 50th) time you've recycled the same blog post because you have nothing new or the time to create something?
Are you actually putting this off because you are worried about getting on iTunes and Spotify?
Now, Picture Your Calendar Full Of Valuable Conversations And Your Audience Waiting For More, More, More!
Imagine that green-room chat leading to a conversation about doing business and booking new clients for yourself.
Picture going to conferences and seminars and being approached by people you've never heard of, but they have heard of you because they tune into every episode of your show – a much better opener than "So… Barbara… I mean Bianca… what kind of work do you do?"
See yourself being pursued by people, including some of those "big people" and "ideal prospects" you'd willingly PAY for the chance to meet, who want to speak with you about getting on your show – knowing yourself that opening ANY conversation can lead to revenues and profits!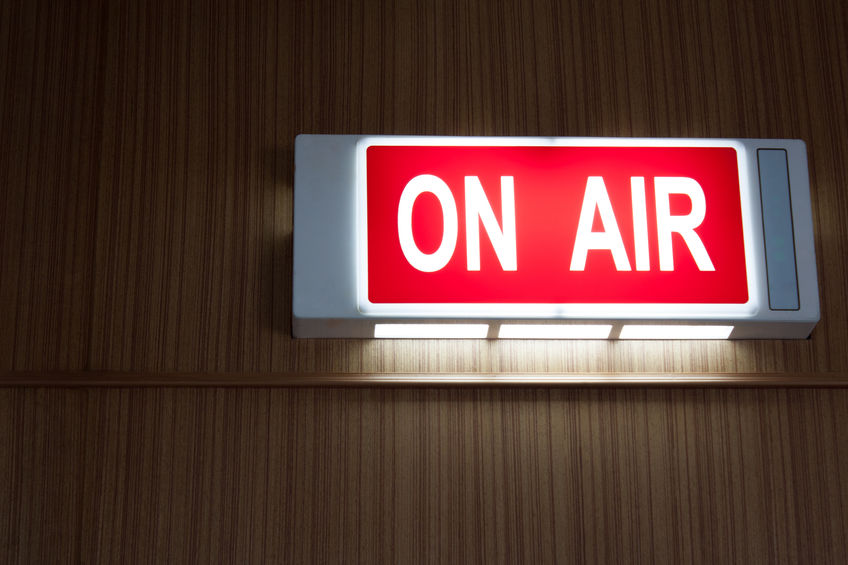 We have a limited number of openings for business creators, like you, who are ready to expand your brand, grow your business, and get more clients through the power of hosting your own show.
Here's how it works:
First, we decide what works for you – is a podcast, a livestream, or what – and show you how you can do ONE piece of work that leads to you having SEVERAL different variations of your New Media presence simultaneously, with just a little planning and scripting

Then, we let you know what steps – tech setup, languaging and messaging, launching the show, sourcing and working with guests, etc. – need to happen and how we'll get all that done for you using a small amount of information we'll get from you using a questionnaire (and a coaching session or two if you need help figuring it out)

You'll need processes to keep the whole thing minimalist so you enjoy MAXIMUM results without hassle or harry – since we've done this several times, as far as you're concerned, we already have most of that done for you even as you read this

It's basically a turnkey operation to get your New Media show set up and launched – you just have to answer some questions and possibly make a few small investments (buy a WordPress theme, set up an Amazon AWS or Libsyn account, activate a Zoom or BeLive account if you don't already have one, buy a few royalty-free images, get Camtasia or a similar easy-to-use editor if you don't have one already – stuff like that)

Really, it's easy – and we'll have a lot of fun making it happen together!
When Is Now The Best Time To Get Your Branding And Business Growth In High Gear – And Have A Lot Of Fun Doing It?
Since every show, and every host's needs and goals are different, we owe it to each other to have a conversation about it.
To be clear – you're buying expertise and speed so you can get this done quickly without agonizing or fussing over it, it's not bargain-basement priced either – so serious inquiries only. 
And also be clear, we don't overload our calendar and only do a very select few of these – maybe 4 or 5 each year – first come, first serve.

On that basis, let's take the next step.
Simply click the button below and you will be directed to our easy scheduler.
Just pick the earliest mutually convenient available time and book it in.
We will find the solution that works best for you!
Go ahead, do it now – your opportunity to make more of a difference for your community, market, and audience is waiting!