Your Show Is Unique. You Need A Specific Type Of Guest So You Grow Your Business. We Get It.
Through our experience as an agency that helps Memorable In-Demand Experts™ get booked on podcasts, livestreams, radio shows, and webinars, we encounter hosts who get back to us on our pitches with something like:
"Thanks for the suggestion, but we don't want them. They're not (FILL IN THE BLANK), and that's what our show is really about."
If we strongly feel the guest SHOULD have been considered, we'll take another shot by matching additional information about our client to what the host is asking for, after going back to our client and confirming they can deliver what the host really needs before we expend the effort.
After all, we want MEMORABLE interviews – no one should feel begrudgingly obligated or like they're doing someone a favor.
We also know this only works maybe 10% of the time, because niche shows can be really specific as to what types of guests they are looking for – and that's fine!
Perhaps, as a host, some of this sounds familiar:
Your Inbox or application queue seems filled with the "same 20 people" you see getting interviewed on every other show, and you don't want to load your lineup with what you view as "commodity content" just to expand volume

You started your show in the first place with a strong intention of using it to get more clients for yourself, and you need guests whose messages PROPERLY complement your business and who can be (or connect you to) your ideal clients and the places they hang out

Finding ideal guests for your niche show whose presence in your lineup supports your goals feels like hunting unicorns

You know great people are out there, but you don't have time to reach out to them and/or feel it might damage your reputation to go PERSONALLY go hat-in-hand (whereas having a third party do the outreach would convey a huge air of prestige)

Perhaps the people you would like to interview would need guidance knowing how to present themselves and what to share that would enable both of you to get the most of the opportunity you'll be handing them on a silver platter
You Didn't Start Your Show To Waste Time Or Just Keep Yourself Busy… Correct?
The best guests for your niche shows may not even be thinking of themselves as MEMORABLE In-Demand Experts right now, and therefore not putting themselves out there by pitching themselves or working with a booking agency or PR firm to get themselves booked.
They may not yet appreciate the mutual benefit for themselves that comes from being guests on your show, or shows like yours.
Maybe they've never even heard of podcasting, livestreaming, radio shows, or webinars?  (Yes, we've seen this.)
Or, the niche guests you need are out there, but neither they nor their representatives have heard of your show or located it in their own search.
In short: someone needs to find them, pitch your show to them, and make the connection for you.
Now, Picture Yourself Interviewing The Best People – Guests Whose Message And Networks Will Grow Your Business!
Imagine having someone on your side and in your corner, finding the people you need to interview and helping them get on your show.
Vision the "prestige factor" you'll have in THEIR eyes of making them feel like YOU sought them out – and how much more likely they are to repay you in the form of supporting you in return.
See yourself having a green-room conversation with them that leads to them becoming your client, referring you clients, booking you to speak at their events, and much more!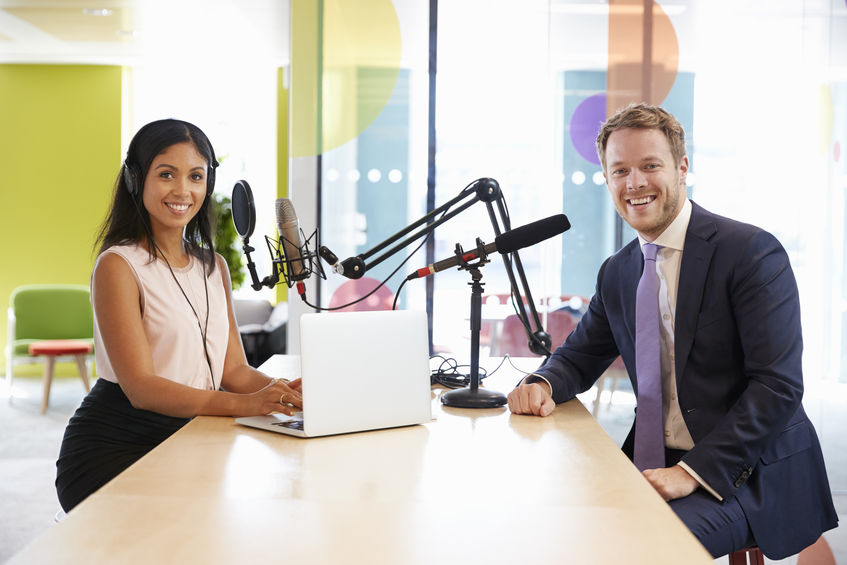 We at In-Demand Expert work with niche show hosts, like you, creating the connections between you and the people you want to interview whose message and support will best grow your business and get you new clients.
Here's how it works:
You download to us a detailed description of your ideal guest – what industry they are in, demographics, how their services and offerings complement yours, and what about them makes them great prospects for your business – and how many of these guests you need

We see who we have in our own client family first (maybe we can assist immediately) and our team members scan their own contacts to see who may be immediately available to fit your bill

Then, we conduct research including (but not limited to) internet, social media, professional organizations, and knowledge centers to locate the niche candidates you are looking for

We show you our recommendations as we find them and you select the one(s) you wish to interview

We handle the logistics, using your scheduler, of getting them booked to do the interview, then do follow-up and prep work that gets them ready for a MEMORABLE appearance on your show

You enjoy the opportunity to focus on delivering amazing interviews your audience will love, that will benefit your brand – and you'll be adding the content your niche audience wants while expanding your own professional network (and client base!)

As a result of all this, you will make more of a difference for your community, market, and audience – by serving them from YOUR intersection of YOUR brilliance and YOUR passion!

When Is Now The Best Time To Connect With Great Guests Who Can Change Your Business (And Life)?
Because your show and your market are niche, we owe it to ourselves to have a conversation about what makes your show so unique and how it makes a difference for your community, market, and audience.
Simply click the button below and you will be directed to our easy scheduler.
Just pick the earliest mutually convenient available time and book it in.
We will find the solution that works best for you!
Go ahead, do it now – your opportunities to do more from YOUR intersection of YOUR brilliance and YOUR passion are waiting!